iOS ClojureScript REPL Available in App Store
I am pleased to announce that Replete 1.0 is available in the App Store today.
Replete is a ClojureScript REPL that runs on your iPhone or iPad. No network connectivity is required: All forms are evaluated directly on your device.
Replete is free and open-source.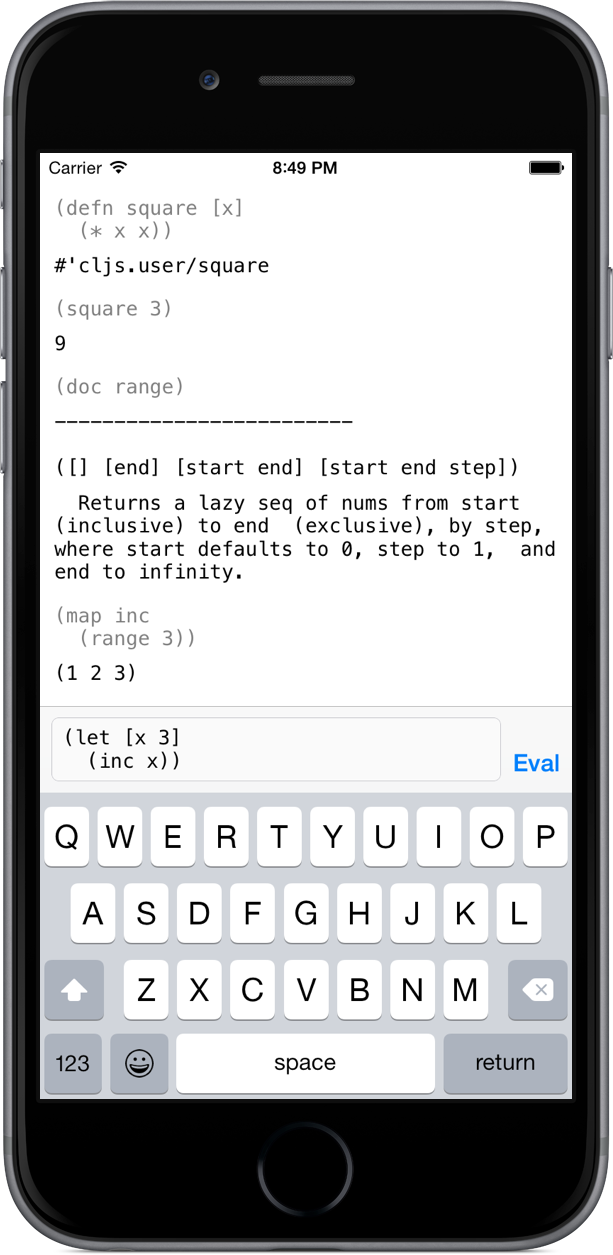 Special thanks to David Nolen for his hard work in creating bootstrapped ClojureScript and to Joel Martin for early investigation and recent work on a Node.js REPL, upon which Replete is based.
Thanks to contributors Børge Svingen, Karl Mikkelsen, and Colin Drake. And thanks to the 100+ beta testers!
This is just one small step—there will be more to come in future!
Coming soon for Android: Replicator by Tahmid Sadik.